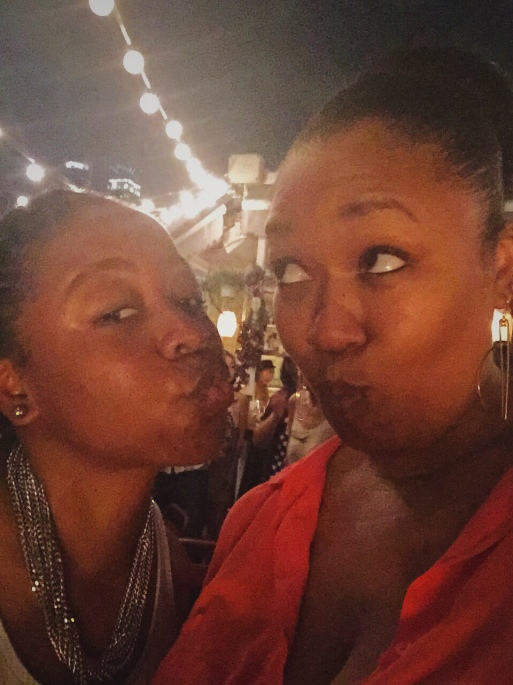 "If I had known it would be that easy to get you to go somewhere, I would have invited you a long time ago." When Crystal invited me to meet her in Singapore, I'm sure she didn't expect my response to be so simple. It was a no-brainer for me: new country + Crystal + Netta & Sean-ah-Paul-so-meh-go-suh-den = YAS.
Singapore surpassed my expectations. I mean, I knew it would be fun, but MAAAAAN.  I reminisced and galavanted with my dear friend, Crystal. Cuddled and cackled with Netta. Danced myself into a tizzy at a rooftop fete and watched a Marley perform live two feet away. Added an amazing piece to my thigh by a dynamic and humble local artist, @hellotako. It was a 7 hour session, but one of the best I've had to date. I regret not documenting the process; she is really incredible. I made new friends and found a little piece of Trinidad in Singapore through a woman I was destined to meet. We ate a ton of food in the middle of a giant hawker centre surrounded by 1000 vendors serving dishes from almost every Asian country, all while sharing secrets and dreams and theories. I drank rum in the canopy of towering glow-in-the-dark trees and apple juice in the comfort of Sean P and Netta's amazing giant couch. I wanted to make that couch my new home.
It doesn't escape me how blessed I am to be engulfed in love and excitement and acceptance in every corner of the world. My life is a series of chaotic and serendipitous moments and I wouldn't trade it for anything.