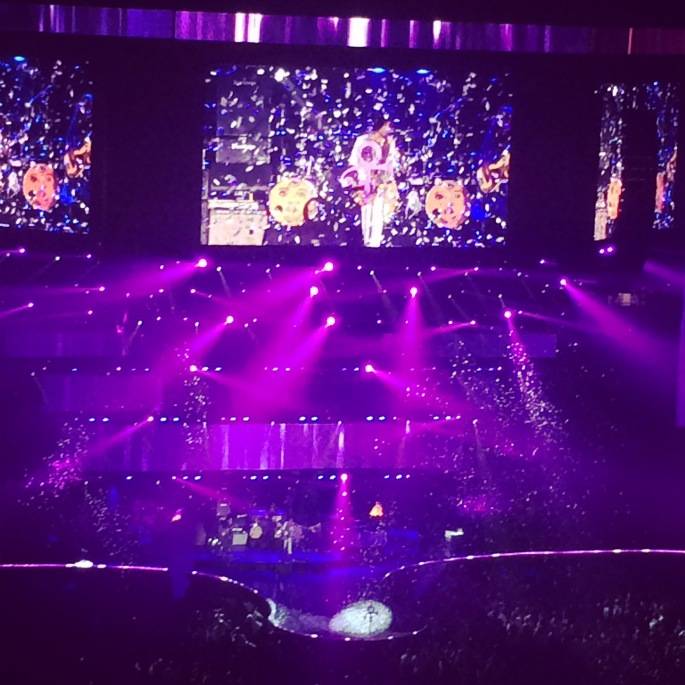 I feel like I don't even know how to be happy right now. When I'm up, its easy for me to look on the "bright side" but when I'm down… man.
I know there is a lot for me to be grateful for. A lot that could have ended up much worse than it did. I'm grateful but I worry if I'm grateful enough. I feel guilty even enjoying things given to me by friends or family for fear someone will judge me.  Yes, I'm at the Essence fest. Only because my sister had tickets. My bank account is still overdrawn $200+ bucks.
and I'm fucking tired.
This tired, so fucking exasperating and lingering, it feels like a new kind tired. This "tired" makes it hard to pretend to be anything but depressed.
I send myself out on forced interactions. It's entirely too dangerous for me to isolate right now. Cracked Heart, Bruised spirit, empty bank account and troubled digestive system makes for paltry company but here I am.  Sometimes it feels like I'm forcing myself on people. That's my own judgement though. The hospitality of NOLA would never be callous enough for me to have any evidence of that.  So the only judging eyes are my own.
Thirsty for friendship, longing for connection of a specific kind. Only finding folks you don't trust will ever love you like the friends you left.
I need a job. I will have a job. a job will happen.
Rent is due soon
shit will start getting cut off soon
did I bite off more that I can chew?
Rush this.
I should've waited
but I couldn't.
so a job will happen
It has too.