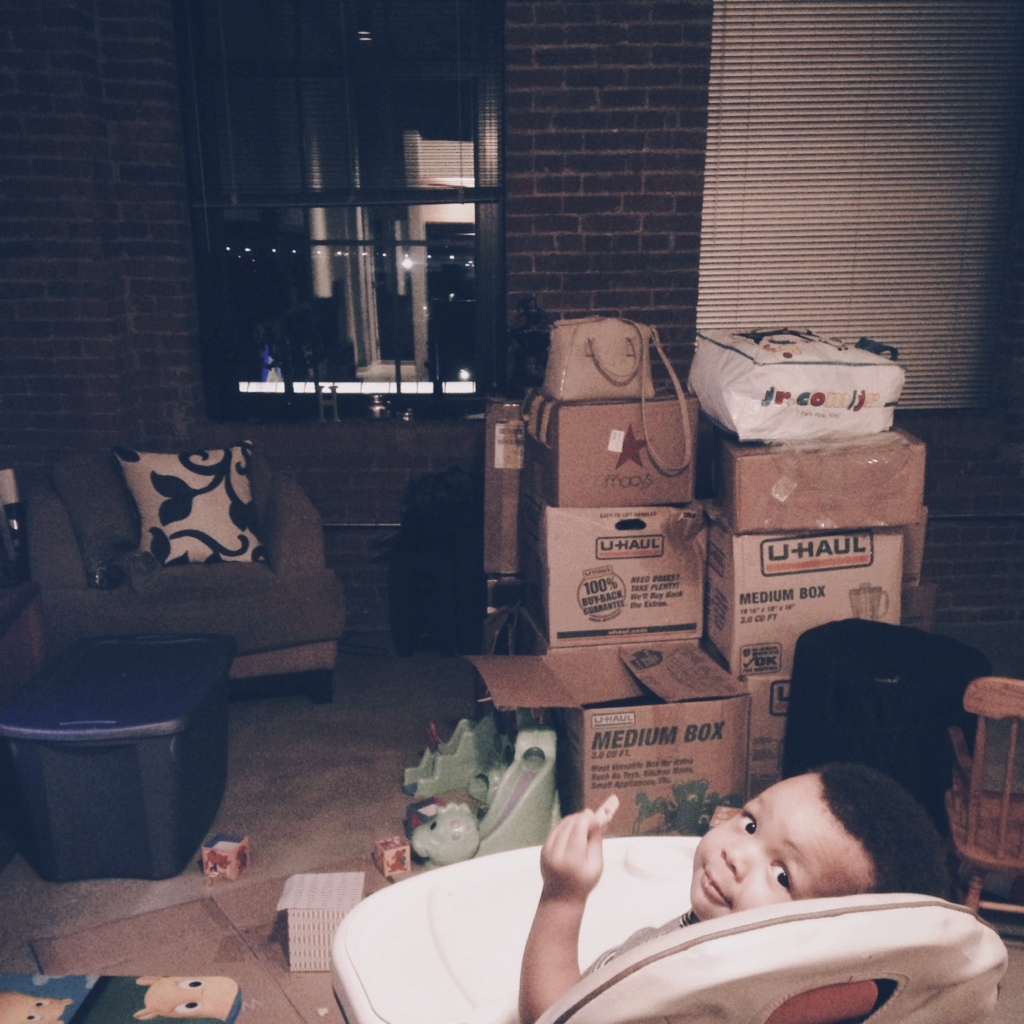 The problem now is that I don't belong anywhere.
When you leave, you don't feel the trajectory changing immediately. It's not dizzying like getting off a ride. One day you're a New Yorker and you still feel like one through and through and you miss it and ache for it. Your body still rocks to the rhythm of the train. Your mind still plays the "dodge tourists without slowing down or stopping" game. You keep forgetting there are no bodegas in this new place or nutcrackers or halal trucks or coco helado carts. You turn on the TV and the local newscaster isn't Sade Baderinwa, it's some stranger bitch. You start deleting the emails broadcasting shows and dance parties you're 400 miles away from without reading them anymore. So then not only does this new place feel foreign, but NY does too; intimidating in a way it never did before.
This is my fourth apartment. My first that's not in NY. It's very beautiful; a loft-style unit with high ceilings and so many lavish amenities I'm positive it'd cost twice or three times what I'm paying back home. I have a view of the Allegheny River outside my window and one of the beautiful Pittsburgh bridges that this city is famous for. It's nicer than any place I've lived since my childhood home. My dad used to say he didn't care for NY because the quality of life was so low; that I would never live the way he wanted me to if I didn't leave. He somewhat approved of my former apartment in Harlem–shit, he picked it. That's one reason of many it was so intensely painful to leave it. My last home that he saw, that he was present in. But if he saw this apartment…he would beam. He would love it. He would love that it was swanky and fancy. I wish he could see it and fill it up with his presence. I wish he could meet his grandson and hug and kiss him the way he did with Beans. I wish he could assure me I did the right thing for my kiddos even if it meant losing myself (for awhile).
I have no idea what the fuck I'm doing. That's my lil secret that I keep from most people, because the narrative needs to be how fearless I am and how I made a bold step to improve the quality of my life and that of my kids. But I am completely up in the air. I don't know what I'm doing or even who I am; the events of the past year and a half have altered me so completely I barely recognize myself. And I've never felt like that before. I've always been very self-assured and self-aware and unapologetic about that shit. Never ever could I have imagined how many things I thought I'd believe in and hold onto for life I'd let shatter. But here we are.
I've never felt like more of a grown up than I do right now. I held on to childlike qualities longer than most, I'd venture to say…the fantasizing, mostly…the idealism, head in the clouds, living in a dream world. I always was a late bloomer.
The isolation is gon kill me first.